Why Don't We VIP Upgrade
Plenary Hall, Kuala Lumpur.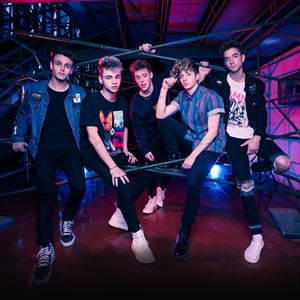 More information about Why Don't We VIP Upgrade tickets
This package does NOT include a ticket to the show. You must also have a ticket to show in order to purchase this package.All packages are NON-TRANSFERABLE; NO CUSTOMER NAME CHANGES will be permitted under any circumstances. You will receive an email from Warner Music Group approximately one 48-72 hours before the performance date with instructions regarding the Meet & Greet. All programs & times may vary date-to-date and are subject to modification at any time for any reason. If you have questions regarding the package or have not received your instructions in the timeframe indicated, please contact Warner Music Group by emailing vipinfouk@wmgcustomerservice.com.